Warning
: "continue" targeting switch is equivalent to "break". Did you mean to use "continue 2"? in
/home/bstep754/public_html/blog/inc/plugins/model/_plugins_admin.class.php
on line
1467
For some time now , it no longer obeys me immediately. Either it does not respond at all, or it will pause before reacting. Like the other day when I tried to jump over a concrete wall. I told it: "Lift your left leg, then the right" and ... nothing. It crashed against the concrete surface. But this act of insubordination shook it because it lost its blood in flows and the nasal bones were broken. Good! This will make it think twice.
At times it sends me signals that I cannot decipher:  a continuous low hissing sound, always at the same height. Could it only shut up! Or could it do what I ask it for. If it no longer obeyed me, if I was just in my head, I would lose mine, of course! Because imagine without it, what a disaster! I would stay entirely to its mercy. If it wanted to take me somewhere, I could not oppose or approve its choice. And if, horrible thought, it decided to go on strike - partial or total - I'd have to turn in circles in my mind. About a partial strike: my hands, faithful servants until recently, begin to tremble from time to time, and my eyes water  at every breeze, not to mention my hair which begins to draw white clover leaves on my head, a few millimeters from me! What an affront! Fortunately I am cut short by a hairdresser whose hands do not shake, phew!
It's not that I have not tried to watch it, the bugger, but it makes its own. And I am helpless, like a jealous without his beloved whose slightest absence he cannot bear.
What can I do? Nothing, I guess as it has the spirit of contradiction....... As I do!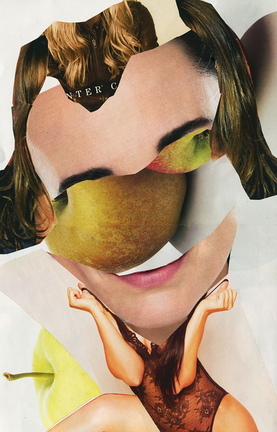 Depuis quelque temps, il ne m'obéit plus au doigt et à l'œil. Soit il ne répond plus du tout, soit il marque une pause avant de réagir. Comme l'autre jour, quand j'ai voulu enjamber un muret en béton. Je lui ai dit: « Lève la jambe gauche, puis la droite » et … rien. Il s'est  écrasé le visage contre le béton. Mais cet acte d'insubordination l'a secoué, car il a perdu son sang à flots et ses  os propres du nez se sont  brisés. Tant mieux ! Cela le fera réfléchir.
Par moments, il m'envoie des signaux que je n'arrive pas à déchiffrer : un faible sifflement continu, toujours à la même hauteur. Qu'il se taise donc enfin ! Ou qu'il fasse ce que je lui demande. Car s'il ne s'exécutait plus, s'il n'en faisait plus qu'à sa tête, je perdrais la mienne, pardi ! Car m'imaginer sans lui, quel désastre ! Je resterais entièrement à sa merci. S'il voulait m'emmener quelque part, je ne pourrais pas m'y opposer, voire approuver son choix. Et si, pensée horrible, il se décidait à faire grève – partielle ou totale – il ne me resterait plus qu'à tourner en rond en esprit. A propos de grève partielle : voilà  que mes mains, servantes fidèles jusqu'il y a peu, se mettent à trembler de temps à autre, et mes yeux larmoient à chaque courant d'air, sans parler de mes cheveux qui se mettent à dessiner des feuilles de trèfle blanches sur ma tête, à quelques millimètres de moi ! Quel affront ! Heureusement  que je les fais couper court par une coiffeuse dont les mains ne tremblent pas, ouf !
Ce n'est pas que je n'ai pas tenté de le surveiller, le bougre, mais il fait des siennes. Et je suis désemparé, comme un jaloux sans son être aimé dont il ne supporte pas la moindre absence.
Que faire ? Rien sans doute puisqu'il a l'esprit de contradiction……. Comme moi d'ailleurs !