Warning
: "continue" targeting switch is equivalent to "break". Did you mean to use "continue 2"? in
/home/bstep754/public_html/blog/inc/plugins/model/_plugins_admin.class.php
on line
1467
This collage has been lying around for several days.
It's on the red sludge spill in Hungary: a dog stuck in the disaster. I took a Monet (Etretat) to emphasize on the spill, but was perplexed about the continuation of it. The collage itself seemed quite interesting to me, but not collage-like; I mean that there weren't any fractures or syncopation, just a flat picture. My different attempts in order to change that were not successful at all. Thinking day after day about it, I knew that I had to make a sacrifice: I had to change what I liked most in order to free myself. It was the dog which reminded me of our beloved last dog, a bearded collie. Another collage was hanging around with "flying" footballers which I linked to Signorelli's Last Judgment in Orvieto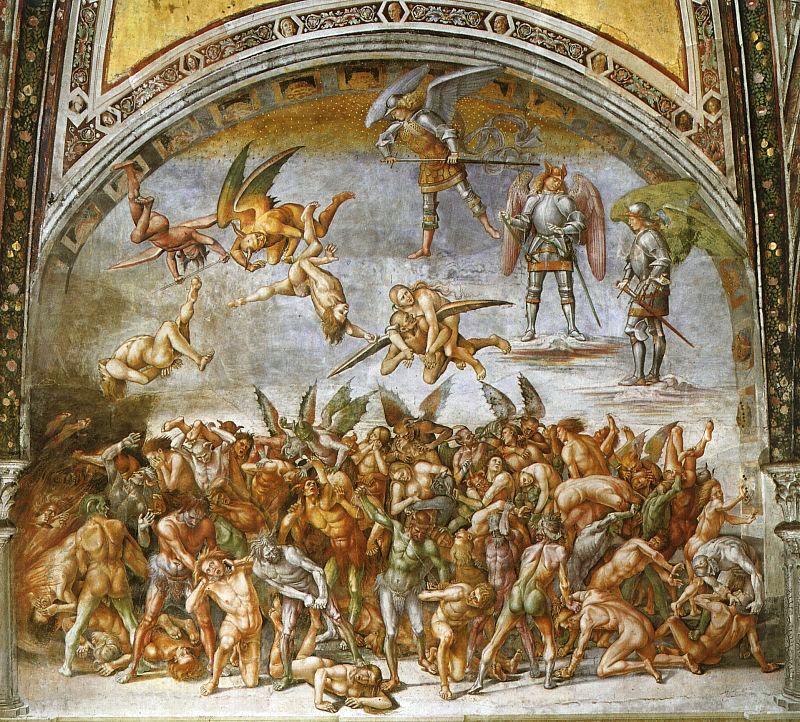 And then suddenly I found another picture of a triumphant footballer - there I had it: The dog was half sacrificed, but the expression was stronger and the whole structure much more interesting. A little retouching and the collage was done.
As for the meaning, I won't go into moral considerations; I am just questioning myself why the bosses of such companies can act in such ruthless manner. Thinking of the 300x90km oil "cloud «floating in the deep waters of the Gulf of Mexico and what the BP managers do, I am just dismayed.